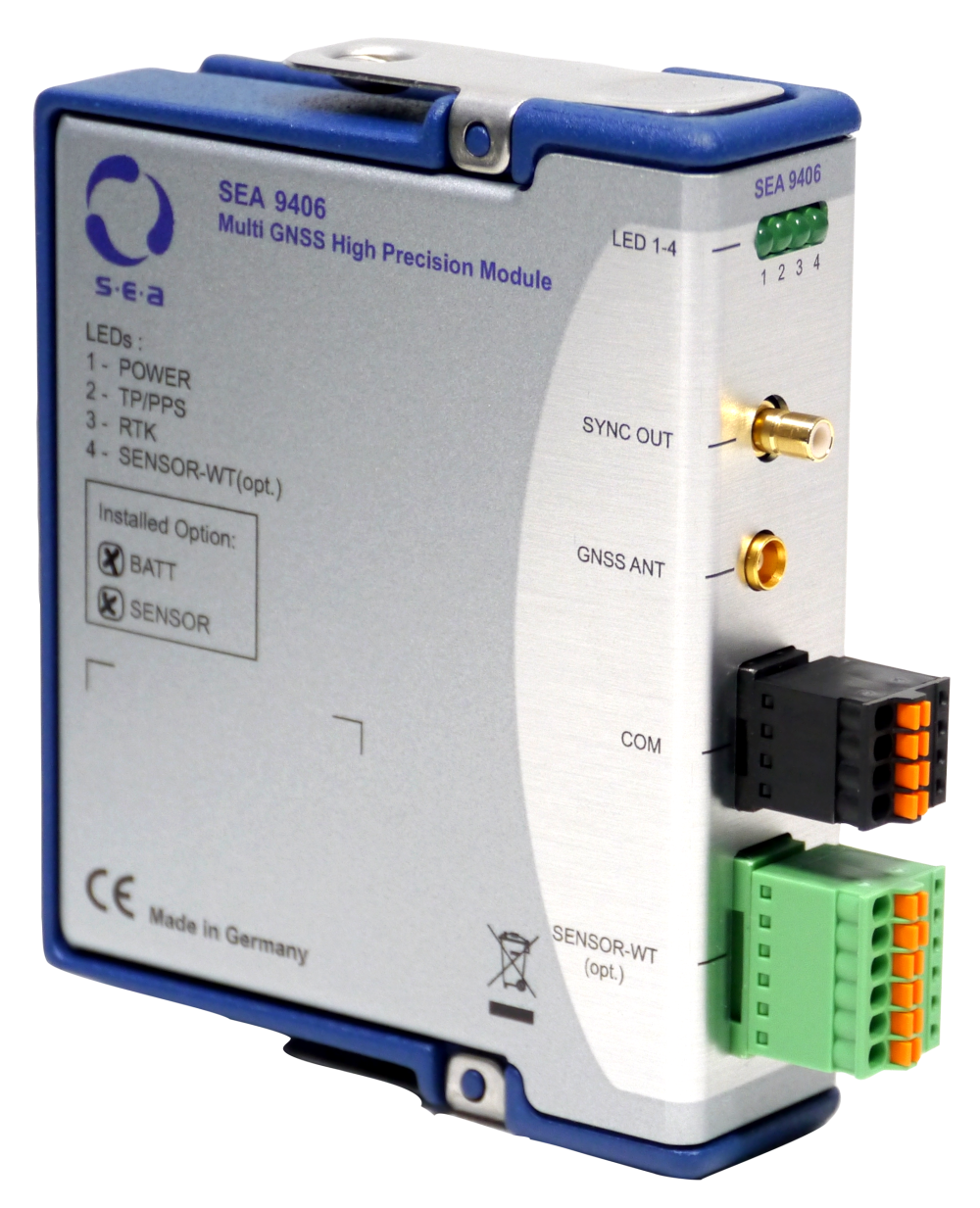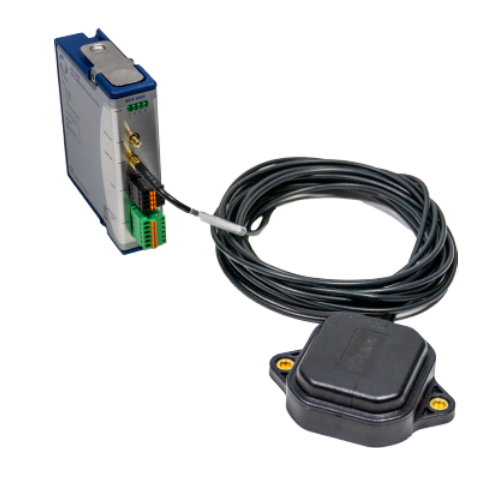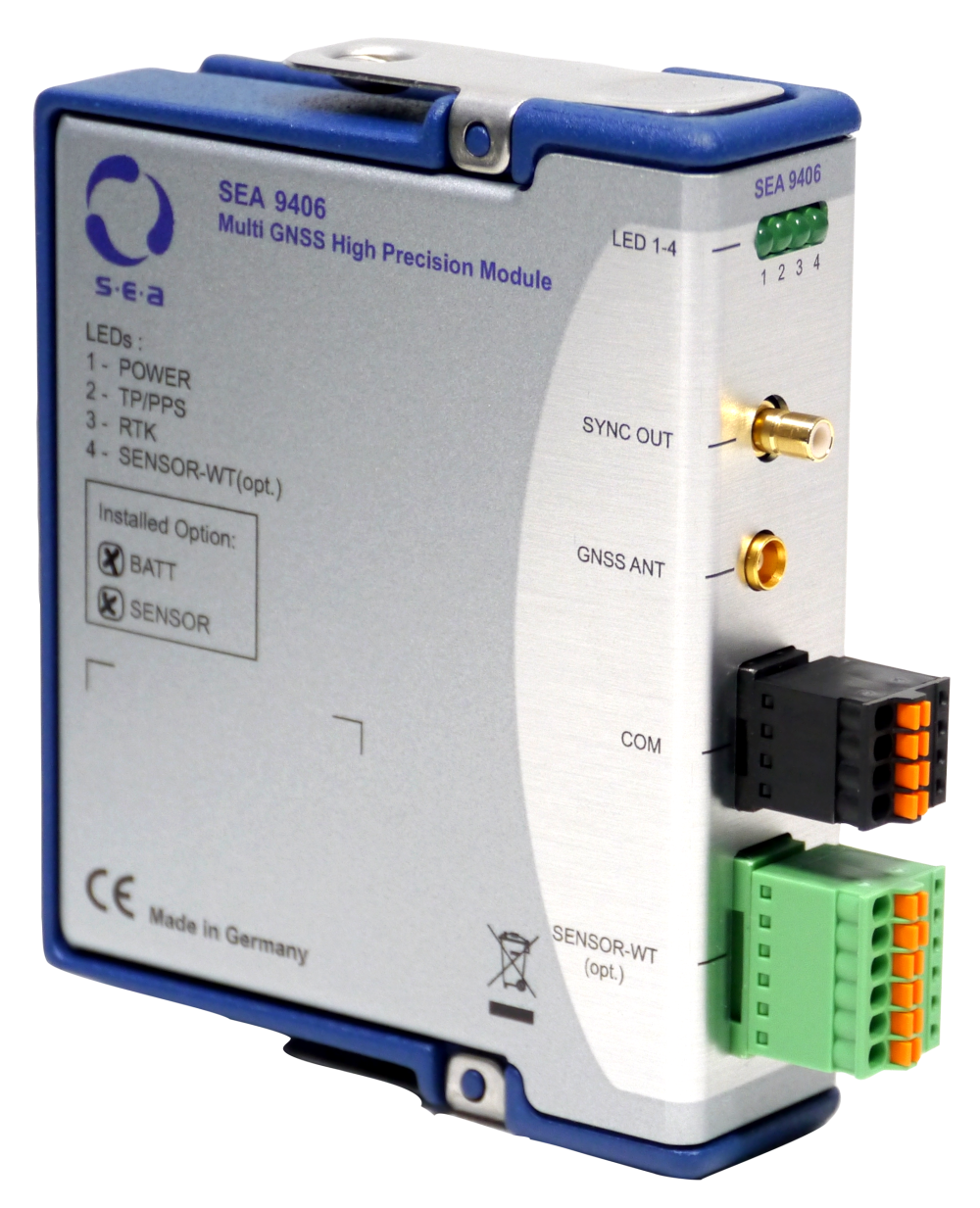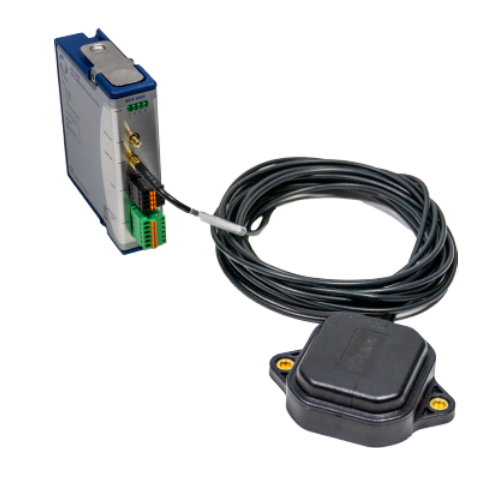 Product information "SEA 9406 Multi GNSS High Precision Module with Sensor"
Integrated IMU-Sensor for more precise navigation in challenging environments,
A highly sensitive 184-channel receiver with concurrent GNSS constellations,
Built-in support for standard RTCM corrections via Network RTK (NTRIP),
Centimeter-level position accuracy with <0.2m (w/ RTK) and 1.5m CEP (w/o RTK),
GNSS data with up to 20 Hz update rate,
Configurable time pulse signal (TP/PPS) in FPGA or directly on module's front connector (SYNC OUT),
Backup battery for fast cold starts (approx. 3 sec),
Operating temperature range -20 to +60°C (can be extended to -40 to +85°C by omitting the backup battery)
Details
The SEA 9406 is a cRIO module for timing, synchronization and geopositioning using the Global Navigation Satellite System (GNSS). The highly sensitive 184-channel receiver allows a concurrent reception of GPS, GLONASS, Galileo, BeiDou satellite signals and delivers the data with up to 20 Hz. The GNSS data is parsed and delivered within the FPGA through I/O and property nodes to the user. In addition to this NMEA messages can be passed to the real-time controller for further processing. Beside this, the module provides a time pulse signal (TP/PPS) which can be used inside the FPGA or directly through the module's connector SYNC OUT.
Thanks to numerous FPGA method nodes the SEA 9406 module is highly configurable which allows a wide range of applications.
The SEA 9406 is offered in two variants: standard (w/o sensor) and with an additional IMU sensor plus an interface for an external wheel tick sensor. The sensor integration enables navigation in challenging environments where the satellite signal reception is poor.
The battery enables the buffering of operating data (like almanac data) while the module is switched off. This allows a fast cold start (approx. 3 sec) of the module. Optionally the backup battery can be omitted to extend the operating temperature range to -40 to +85°C.
System Requirements
NI CompactRIO™ with FPGA chassis
NI LabVIEW™ 2017 or higher
Scope of Delivery
1 * SEA 9406 with sensor (60000098)
1 * Printed hardware manual incl. operation instructions, safety guidelines and specifications
Accessories
GNSS antenna, is mandatory for the operation. Matching GNSS antennas are available in our web shop.
Broshure Downloads "SEA 9406 Multi GNSS High Precision Module with Sensor"