Enclosures & Mechanics
This category contains mechanical components like mounting material or housings for use with the NI CompactRIO systems.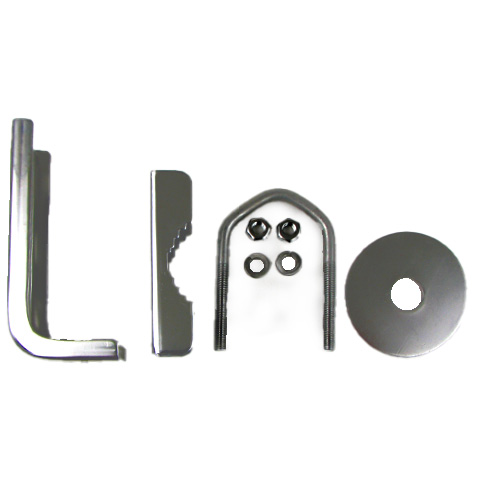 Mounting Bracket for GPS Outdoor Maritime Antenna
Mounting bracket to mount our GPS outdoor sea antennas. Details Mounting bracket to mount our maritime (sea) GPS antennas 61000013 or 61000020 instead of one-hole mounting. Material: stainless steel.
cRIO Module Mounting Kit
cRIO MOBILE Mounting Kit for NI CompactRIO external mount or DIN Rail Mount. DetailsThe cRIO MOBILE mounting kit can be used to install and operate our cRIO MOBILE / WLAN(WiFi) / Switch modules outside an existing CompactRIO chassis. The kit contains an anodized aluminum bracket for mounting on the right side of a CompactRIO chassis, or to allow a mounting on DIN rails with the included DIN rail adapter. In this way there is no dedicated module slot in the chassis necessary. In essence you gain a additional free slot. Important notes:This mounting adapter can ONLY be used with our cRIO MOBILE module series, the cRIO WiFi/WLAN modules or cRIO Switch modules, which do not require a backplane connection. Kit includes 2 mounting screws and a DIN rail adapter.The mounting directly on an NI chassis is only possible if the chassis provides the required screw threads. Some chassis do not provide them (i.e. NI cRIO-9040). In this case the only available option is mounting on the DIN rail.