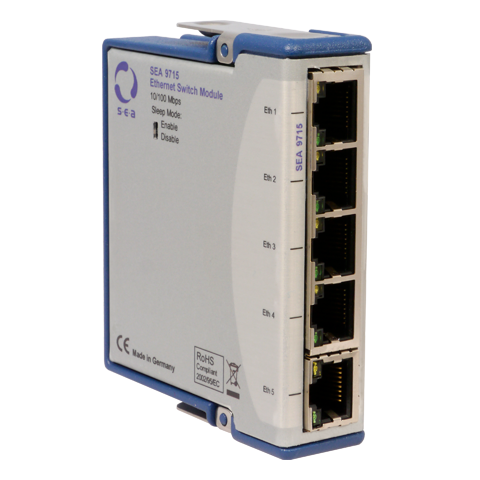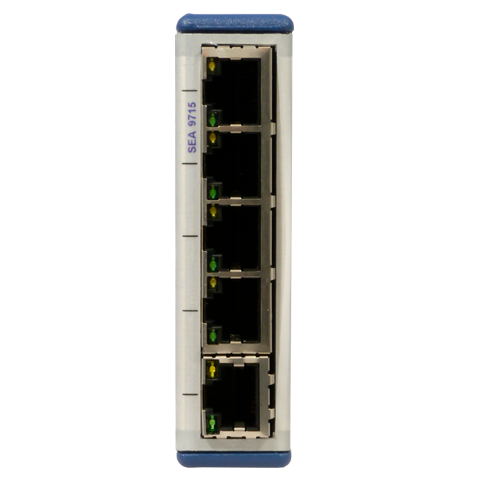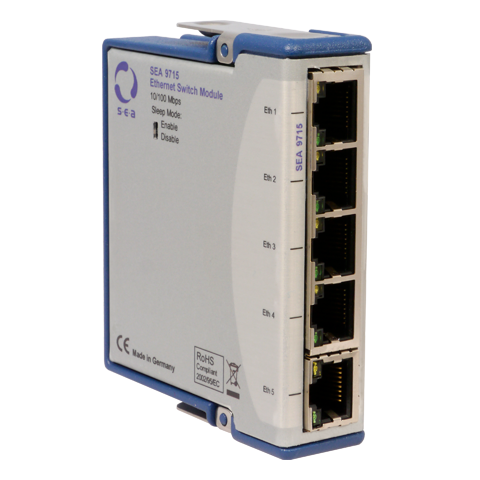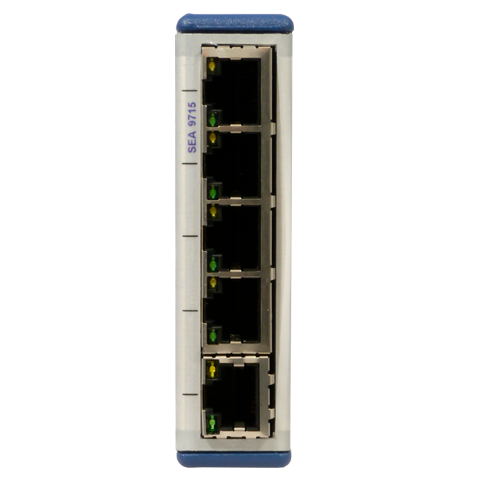 Product information "SEA 9715 Ethernet Switch Module"
cRIO module with 5-port Ethernet switch for use with the National Instruments CompactRIO system or R-series expansion chassis.


Details
SEA 9715 Ethernet Switch module integrates ethernet switch functionality seamlessly into the CompactRIO platform with a 5-port unmanaged ethernet switch with 10/100MBit/s. Module is powered via the backplane and needs no external power supply. The module needs no FPGA programming, and thus no separate cRIO FPGA space.

Technical Data
Switch Characteristics
Network type: IEEE 802.3, 802.3u, 802.3x
Network mode Switching (unmanaged)
Data rate: 10/100 Mbit/s
Connector type: RJ45
Number of ports: 5

Power Requirements
Operating voltage: 5 VDC, ± 5%
Power consumption: at 5V:
Operating current in active mode typ. 178 mA
Operating current in sleep mode < 0.1 mA

Physical Characteristics
Temperature range: -40...+70 deg. Celsius
Weight: approx. 150 g
Dimensions: 90 x 23 x 73 mm
Broshure Downloads "SEA 9715 Ethernet Switch Module"